Fighting Digital Fraud with Confidential Computing
A discussion tailored to fraud and risk management decision-makers on the impact of this new approach with American Banker and Intel – a leader in Confidential Computing across industries – along with FiVerity and Fortanix – who are working with leading banks to introduce this technology to the financial services industry.
Watch the On-Demand Webinar
This Web Seminar was hosted by American Banker, on May 5th at 2 pm ET. The discussion outlined the advantages of Confidential Computing in the financial services industry, specifically in verifying the digital identities of new and existing.
TOPICS OF DISCUSSION INCLUDE:
Confidential Computing: what it is and how it can be leveraged
Transforming Fraud Detection: how it supports financial institutions
Collaboration: facilitating information sharing on fraud
Data Security: how it provides 360° protection for PII
Bruno Domingues
Bruno Domingues
CTO, Worldwide Financial Services Industry

Greg Woolf
Greg Woolf
Founder & CEO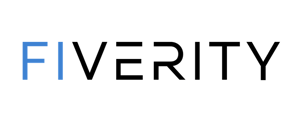 Patrick Conte
Patrick Conte
Vice President of Business Development (New Products)

"While the adoption of Confidential Computing has a number of implications for financial services, I think its biggest impact will be on digital fraud detection and prevention. It gives banks secure access to aggregated models that simply didn't exist until recently."
Greg Woolf, CEO of FiVerity