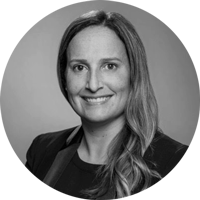 ALLISON ARVIZU
Executive Vice President of Sales
AS EXECUTIVE VICE PRESIDENT OF SALES AT FIVERITY, ALLISON ARVIZU DRIVES THE COMPANY'S GROWTH STRATEGY AND EXECUTION.
---
EXPERIENCE
In her position at FiVerity, Allison brings more than 20 years of successful sales leadership in Financial Services and Technology organizations. She is a highly experienced and passionate sales leader with the ability to define and execute effective sales and go-to-market strategies to drive operational efficiencies, profitability, and customer growth. Her technical acumen, organizational planning, understanding of key industry trends, and customer-focused approach are primary attributes in meeting evolving business issues and accelerating company sales opportunities. She now uses her skills and experience to guide and oversee all of FiVerity's strategic sales programs.
EDUCATION
Allison Earned a Business Degree (Finance and Law) from California State University – Long Beach.
INTERESTS
Allison is an avid sports fan and athlete. As a professional surfer, you can find her in the water in Southern California.