The FiVerity Anti-Fraud Collaboration Platform
Stop fraud with a collaborative, intelligent and automated approach
Collaborate and Conquer:
The Future of Fraud Detection
The FiVerity Platform enables collaboration between financial institutions, data providers, and anti-fraud solutions through the anonymized exchange of fraud intelligence.
Real-time Information Sharing

Provides proactive alerts through the anonymized exchange of fraud intelligence.


PII Secure, Anonymized fraud sharing
Seamless integration into your existing workflows
Continuous monitoring and alerting
Adaptive Fraud Risk Scoring

Identifies patterns of fraud across the network of aggregated data sources.


Expert-assisted machine learning algorithms
Fraud attribute transparency and data enrichment
Prioritized alerts with automated application processing
Risk-Indicator Transparency

Instant human visibility into fraud patterns for validation and expansion of fraud identification.


True human-in-the-loop workflows
API access integrates with existing systems and internal risk models
In-app flags are fed back into the system for updated processing
Real-Time Fraud Identification
Instant network alerts from multiple sources signal fraudulent accounts before they spread.
Advanced machine learning algorithms expose emerging fraud patterns across the network and prevent fraud before it occurs.
Flexible integration, prioritized alerts, and guided reviews to act on issues quickly and with limited resources.
Expert-assisted Machine Learning
Smarter detection algorithms that start with input from industry experts, utilizing insights that inform how and where to look for fraud.
Attribute Transparency and Data Enrichment
Beyond just providing a 0-100 risk score, FiVerity provides additional context, such as the signal that led us to suspect fraud, to help you investigate and resolve suspected fraud faster.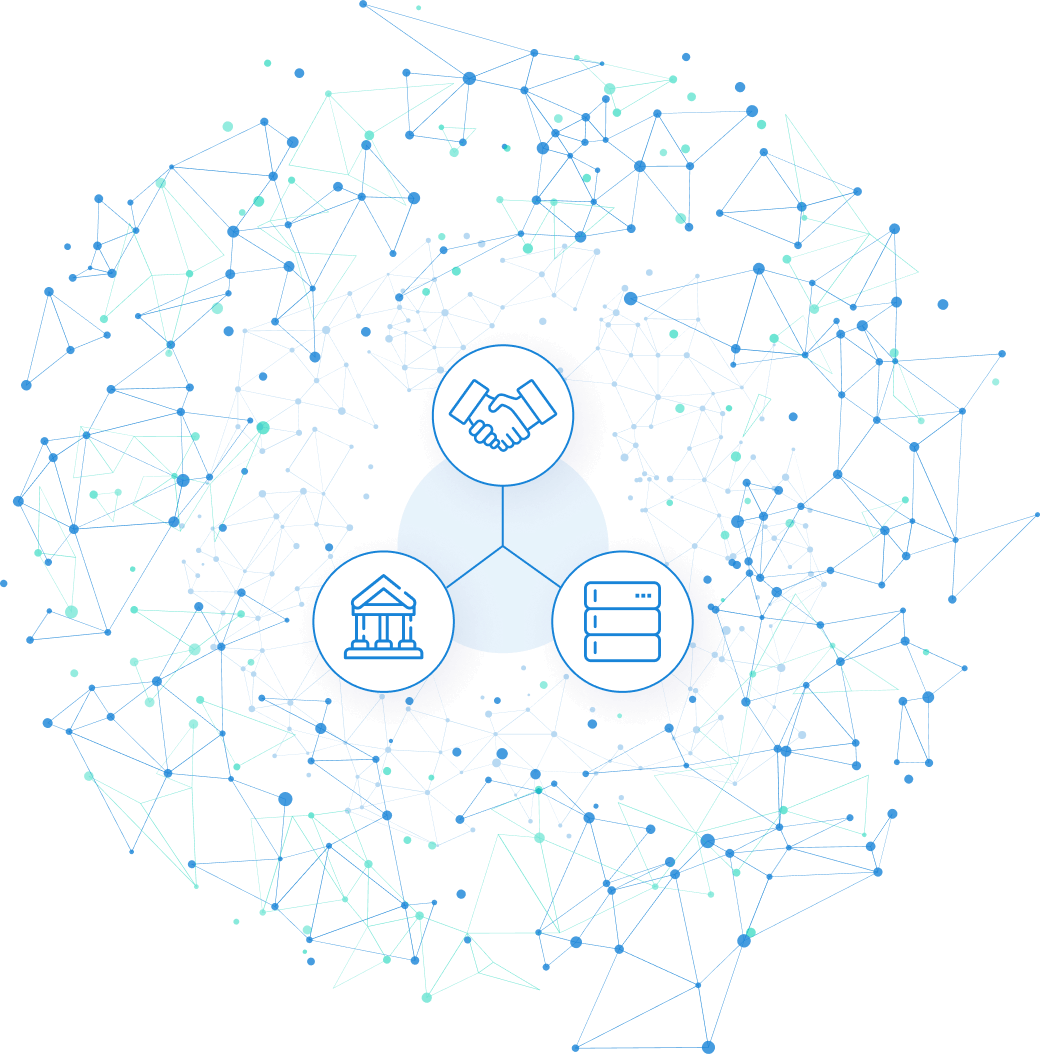 We're In It Together
FiVerity's Digital Fraud Network leverages the collective intelligence of other financial institutions, data providers, and anti-fraud solutions.
Known Fraudulent Identity Lookups
Secure, Anonymized Fraud Sharing
Continuous Monitoring & Alerting
Submit a persona (or group of personas) to the FiVerity Platform for validation. All PII is anonymized and encrypted by security nodes.
The FiVerity Platform also collects anonymized data from other sources, including other financial institutions, data partners, and partner consortiums.
FiVerity expert-assisted Machine Learning is used to analyze submitted data and identify likely fraud.
FiVerity returns a risk score along with contextual data including the signal and makeup of the fraudulent account.
FiVerity automation alerts you to potential fraud and guides you through review and resolution.
As this cycle is repeated, the platform becomes more intelligent, creating a virtuous cycle to help identify more fraud faster with fewer false positives.
Learn how FiVerity detected and prevented more than $1.8 million in fraudulent activity for DCU
" "
"With FiVerity, it really only takes me about ten minutes to determine if it's fraud. we're able to stop it even before it gets opened. It's a huge time saver. And really, it saves DCU millions of dollars."

—
Kelley Donnelly, Fraud Analyst
Digital Federal Credit Union